Ethan's hot takes: classroom vibes
The experience of walking into your first class on the first day of school may be described as surreal or even scary. I chose to review a classroom space for every subject. Those subjects being World Studies/History, Health, Math, English and Science. 
The first one is Mr. Malenfant's Health classroom. This class almost gives a hospitable feel to it. It has music playing before class starts, and even has some pretty cool memorabilia on the walls. The class also has a lot of things on the wall if you're zoning out and feel like reading something. Overall, I give this classroom a 10/10. The class overall gives more chill vibes.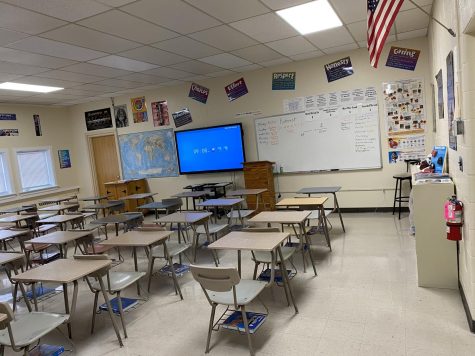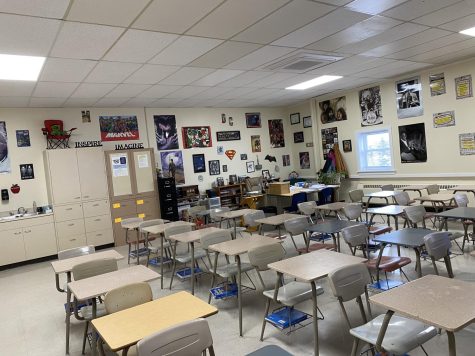 Next up is Mrs. Powers' English class. This class is more of a "get down to business" type of place, which is perfectly fine in my opinion. There's a lot of Green Bay Packers stuff on the walls, as well. This class has a problem of the heater making noise that sounds like someone's trying to break it, but overall, I'd say 8/10 just because of the heater trouble, which is no fault of Mrs. Powers' of course.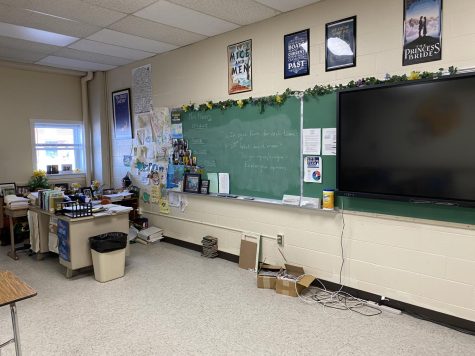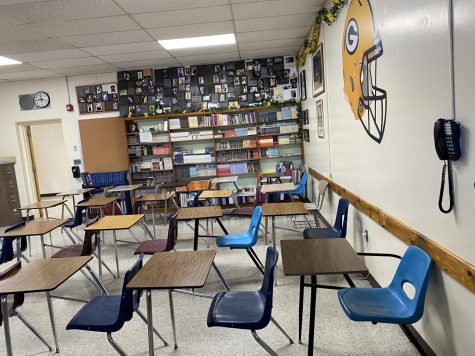 The third class is Mr. Warren's World Studies classroom. This class has a lot of history stuff, types of government and different types of maps all on the walls. Speaking of walls, you can't forget about the joke in Mr. Warren's period 5 class about being in the walls, which I'm pretty sure that Mr. Warren has embraced the joke. This class gives sort of neutral vibes to it, more of a combo of Mr. Malenfant's and Mrs. Powers' class vibe. Overall, 9/10.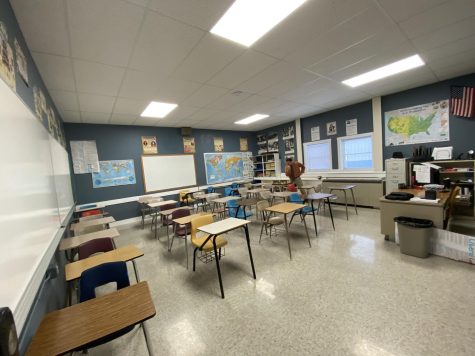 The next class is Mrs. Gardner's Math classroom. Her class is a Red Sox hotspot, so if you like the Red Sox, then this is a good class for you. It also has a giant sudoku board that the class can contribute to, each person getting two numbers a day. This class seems very active and bright which can always be nice if you need to wake up. Overall, 9/10.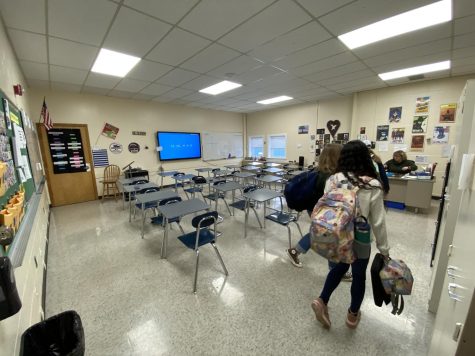 The final class is Mrs. Bernard's Science classroom. This class is a big one because it also doubles as a lab. The normal part of the class is pretty average for a class, but the real part is in the science lab. The lab has lots of stuff, and I think it's pretty cool. Overall, 8/10.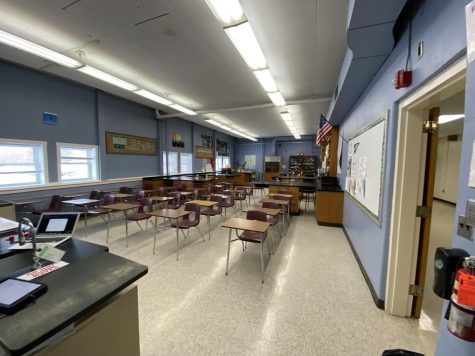 In conclusion, the best classroom would be a combination of all five of these types of classrooms. A big room like Mrs. Bernard's, a theme like Mrs. Powers and Mrs. Gardner's, music playing like Mr. Malenfant's and an ongoing joke like in Mr. Warren's. If I had to choose from all of these, it would probably be Mr. Malenfant's – the class is warm and it has music.