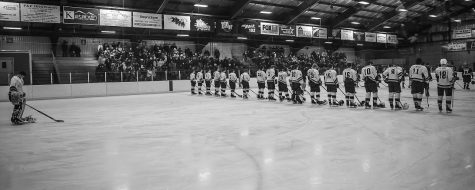 Seniors Score Milestone Hockey Goals
March 25, 2019
Two seniors on the 2018-19 varsity ice hockey team accomplished a rare feat: Thomas Patenaude and Jake...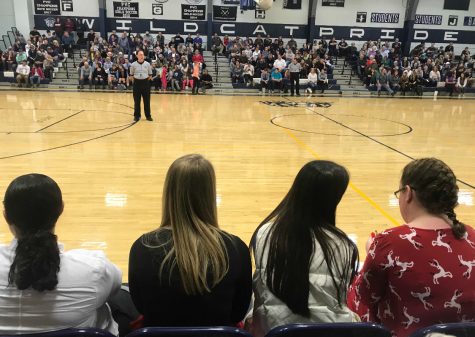 Injured seniors sidelined but still involved
January 2, 2019
Instead of walking upstairs to the varsity locker room to change, Savannah Rodriguez '19 finds a spot...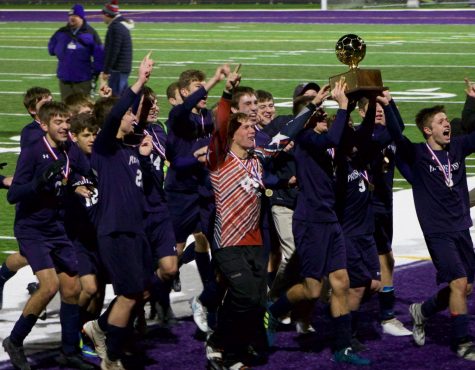 December 4, 2018
Broken umbrellas lay on the muddy ground, forgotten about as fans relied on ponchos and rain jackets...
Do you agree with building a physical wall on the U.S./Mexico border?
No (63%, 5 Votes)
Yes (38%, 3 Votes)
Total Voters: 8

Loading ...
Monday, January 14

Varsity Boys Basketball

Presque Isle High School 62 - Belfast 55

Tuesday, January 8

Varsity Boys Basketball

Presque Isle High School 58 - Washington Academy 51

Tuesday, January 8

JV Girls Basketball

Presque Isle High School 55 - Caribou 23

Friday, January 4

JVII Boys Basketball

Presque Isle High School 66 - Madawaska 37

Friday, January 4

Varsity Ice Hockey

Presque Isle High School 4 - Mananacook 0