Anchor Art Showcase Issue 1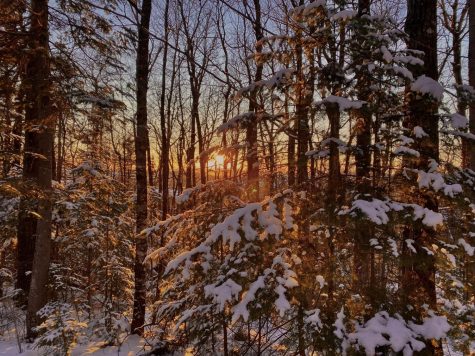 "This photo makes me jealous to have missed the experience – that moment when the sun is setting and the whole sky glows? Who wouldn't want to be outside for that? Beautiful, Julia."—Mrs. Whitten-Smith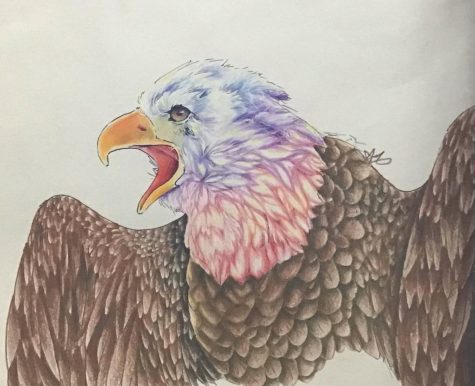 "Kai, I'm so happy to see this completed. You always put everything into your work and it SHOWS. The soft subtle shading around the eyes is particularly impressive – what an extraordinary amount of time work this must have taken. Better have earned an A. ;)"—Mrs. Whitten-Smith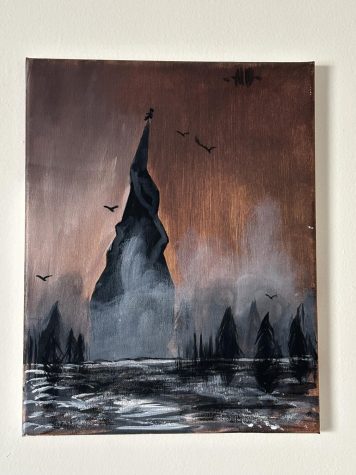 "Hailey – please tell me you've signed up for a painting class next year? (Fingers crossed!) The limited palette of neutrals gives a feeling of foreboding and the carefully placed highlights (applied thickly or stumbled) move the eye around and through the work. I want to know what those birds are circling below…shudder."—Mrs. Whitten Smith.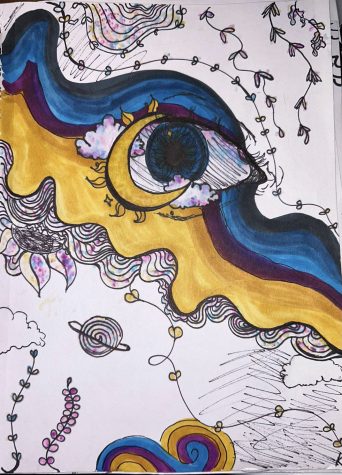 "This is compelling work, Kaleigh. The 'non-prefect lines and random scribbles' make this piece lively – and mark making, the quick gestural foundations of a work, are so often erased but they add interest! Lots to look at here, lots that will make one look two and three times to discover it all. Do you Zentangle? Look it up. :)"— Mrs. Whitten-Smith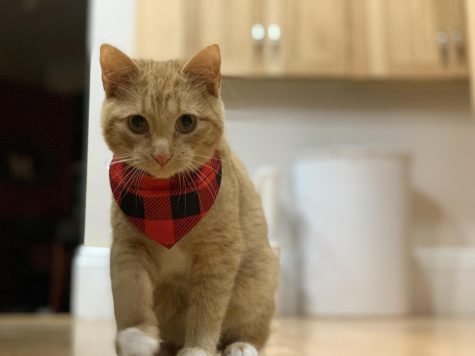 "This is a wonderful photo. Taking pictures can seem like a quick mindless thing we do to document our experiences, but when you capture what you love that comes through. It's little eyes are staring into our soul! Such intensity. I want your kitten – so cute in their buffalo check! I wish that we still have a photography class for you through the Presque Isle Tech Center, but keep snapping!"—Mrs. Whitten-Smith
Congratulations to all the selected works of our first issue of the Anchor Art Showcase! You can go to the journalism room, find Mrs. Young to get your prize. The artists that weren't selected, please stay tuned for our second issue, which will be bigger and more inclusive— it's coming very soon!