Review: Riverdale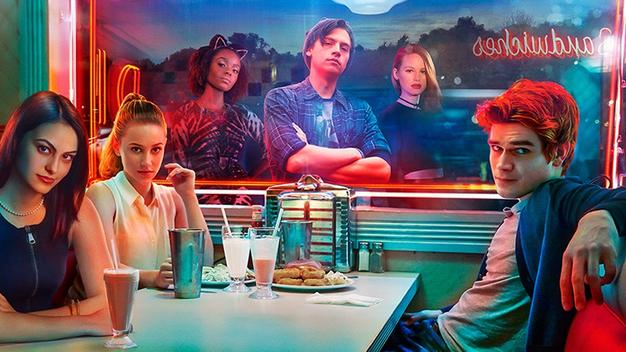 When I go to check and see if anything good is on Netflix, I look for a specific type of movie or T.V. show. My go to genres are science-fiction and fantasy. Maybe even a little bit of a dramatic romance. But when I saw Riverdale, I was instantly in love.
The show Riverdale has become a huge hit. It is truly one of the greatest series of all time. I strongly suggest that whoever hasn't seen this show must watch it. I suggest this because of the drama, romance, and the mystery behind it all. I truly believe that once you view the beginning, you will binge watch the show like I did.
The whole mystery idea and romance of Riverdale can capture a drama loving side that none could possibly ever know that they have. That's how good this series is.
The first season's finale of Riverdale is baffling. Jason Blossom is adored by his parents and his sister. What happened has shocked me so much that I began to hate the person who was really responsible for Jason's murder. The murderer's name has been revealed in the last couple of episodes of the season.
(Spoiler alert: the murderer, Clifford Blossom. Jason's own father killed his only son. That's what shook me the most. Why would a father kill his own son if he talks about Jason like he truly loves him? Total brain jumbler.)
If you love drama, romance, and mystery, then go and check out Riverdale. It gives you the chance to love and hate some characters. It allows you to squeal and talk about how hot Archie Andrews is. To just unwind, relax, and have an evening where you'll be sitting at the edge of your seat and at the same time be comfortable, is what comes with watching The CW's 2017 hit T.V. show, Riverdale.