New Year, New Teacher
Miss Flannery joins the social studies department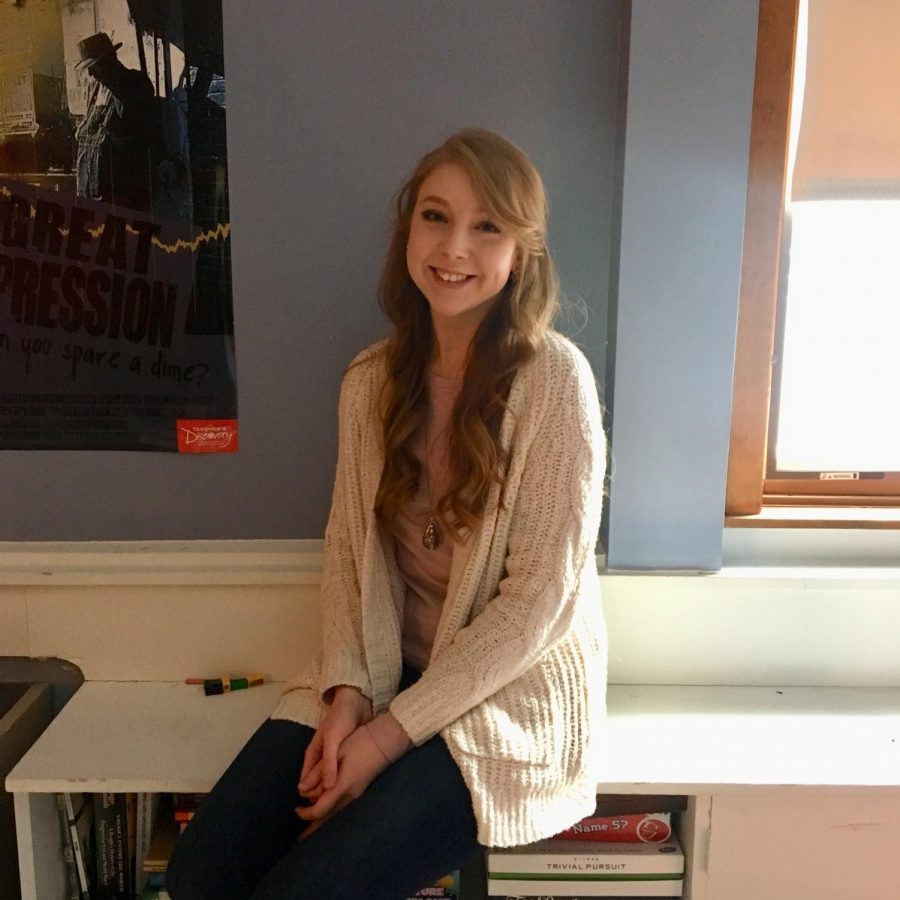 Miranda Kathlyne Flannery, a new social studies teacher, at Presque Isle High School started right after the New Year, on January 2.
This is an unusual time of year to start a new teaching job.  How did you hear about it?
So, in a way the job came to me. I was at a hair appointment and got a message from a former teacher that I needed to get ahold of Mr. P. He told me that there was a position and I should talk to Mr. Greenlaw.
Why did you become a teacher?
I went into college not really knowing what I wanted to do. I didn't see myself sitting behind a desk all the time, but I also knew that I'm not good with my hands. After the first semester they sat me down and told me I had to pick something, and I chose teaching because it was all I knew.
What is your favorite event in history to study?
Wars are interesting. They involves politics, civilians, tactics, and cause and effect. It affects everyone. I think wars from WWII and before are the most interesting.
If  you can teach ANY type of history course, or any course, what would it be?
American History, I've had the most exposure with it and all the politics behind it. Advanced history classes so I can go more in depth. I'm really into conspiracy theories too.  
What's your favorite conspiracy?
I actually listen to a podcast about conspiracy theories.  My favorite was this one where this family took in a "teenage" girl who manipulated them into neglecting and abusing their own kids to the point where those children died. She later turned out to be a 35 year-old-woman who disappeared and no one can find her.
What is it like to be here as a teacher?
I graduated in 2015. It's different being back. I need to learn to call everyone by their first names. I have a hard time calling Mr. Knox, George, for example. Being back feels natural though. This opportunity isn't common and I'm very lucky to have gotten it.
What seems different here?
A lot of new faces. New teachers, I feel like, and they're all assets to the school. There's more tech. History doesn't change, just the way we teach it.