As a Female, I don't Identify with the Modern "Feminists"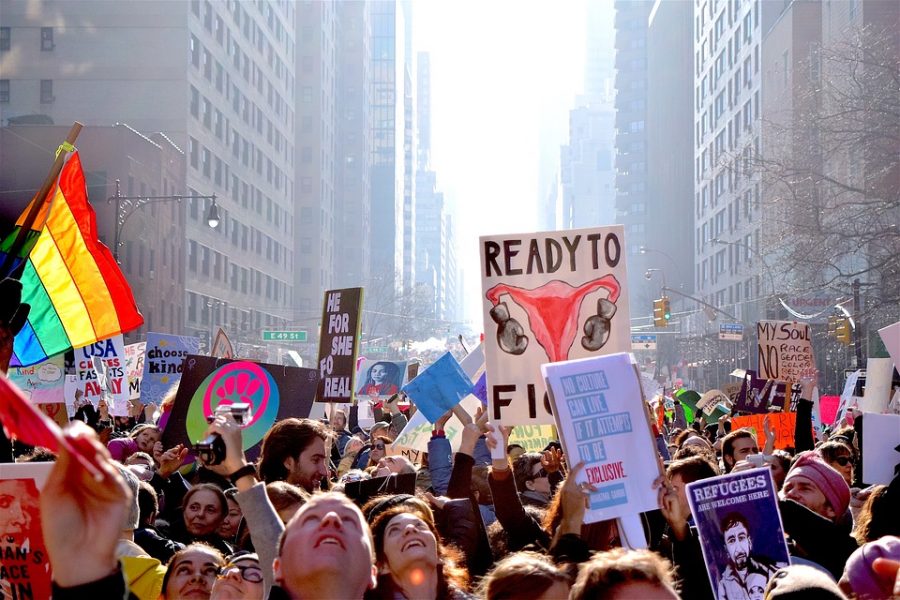 I identify myself as a feminist: as one who advocates for women's rights on the basis of the equality of the sexes. Basically, I believe men and women should be equal.
However, I cannot identify myself with the women who are getting offended at the things "gentlemen" should do. It's considered a sign of disrespect if a guy opens a door or picks up the check for us, but it's also disrespectful if they don't . . . seems like a double standard, if you ask me. This current movement is known as modern-day, fourth-wave-feminism according to Vox.com, and it's a brand of feminism that's taken a completely different path than one I can relate to. It feels less about equality and more about being superior to men.
I'm on Facebook and I'm always seeing information about the Women's March. The Women's March is a women-led movement providing intersection education on a diverse range of issues such as ending violence, reproductive rights, LGBTQIA rights, workers' rights, civil rights, disability rights, immigrant rights, and environmental justice. The mission of the Women's March is to harness the political power of diverse women and their communities to create social change. As it states on Women's March.com, "We must create a society in which women…are free and able to care for and nurture their families, however, they are formed, in safe and healthy environments free from structural impediments."
What's interesting to me is that the group has split into two.  Co-president Tamika Mallory has been embroiled in accusations of anti-semitism. The Women's March Alliance, a local group helmed by Katherine Siemionko (who organized the previous two NYC marches), held a march that assembled on Manhattan's Upper West Side. Happening concurrently at Foley Square in Manhattan was the Women's Unity Rally, lead by Tamika Mallory.
It doesn't say much for this protest when women can't even get along with each other.
I'm all for girl power, but what rights do women not have? This is the 21st century. Women have never been more respected. Women have more rights in the United States than ever before. Not even one hundred years ago were we equal to men. We could not vote, we could not own land, we could not divorce, we could not be in the workplace. Men owned us; we could not be independent. I could not be a single, successful woman without discrimination. There are better ways to be taken seriously than a march. The outfits, the signs, and the behavior that these women display: they march to be more respected, but they're not respecting themselves.