Students React to Netflix Changes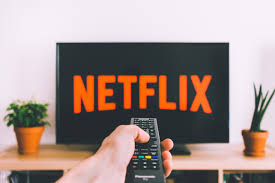 While Netflix has been the home to many Disney movies, the Walt Disney company has decided to make their own platform to stream Disney movies called "Disney+". Bob Leger, the CEO of Disney productions, says that this will be the "biggest priority" in 2019. Netflix just recently closed their 71.3 billion dollar contract with 21st Century Fox and have decided not to renew their contract with Netflix in preparation for the new streaming network.
Although the Disney Channel is mainstream for just Disney productions, Disney+ will also add other productions such as Marvel, Pixar, Star Wars series and National Geographic. Subscription will be less than the cost of Netflix; more information will be released on April 11.
"My mother has a daycare and the kids always watch Disney movies on Netflix. It sucks they are making a new subscription for that," said Sage Graham '22. "I think that with all the Disney movies leaving Netflix, the family's with younger children watching will unsubscribe and move to Disney+," said Graham. Most people have said that they have Netflix for their kids' enjoyment. With that being said, Netflix might lose watchers.
Ryder Wight '21 says that he enjoyed watching Disney movies on Netflix but doesn't watch them anymore. "Even though I got to watch some Disney movies on Netflix and only had to pay one subscription, people now have to pay a totally separate one to get their Netflix fix," Wight said.
Karen Lovely is a community member who does not pay for her own Netflix. She has a shared account with her grandkids. She said she doesn't have a problem with Disney movies getting taken off because she doesn't pay for it, but her grandkids are the ones who would care, if anyone.
I asked 15 people if they shared a Netflix account with someone else, and seven of the 15 said yes. That is over half of a school classroom of kids not paying for their own viewing. Three of 15 people said that they might unsubscribe to Netflix if they keep taking off their favorite shows and don't have many options for the $7.99 or $10.99 a month fee.