PIHS Principal Appointed to Superintendent Position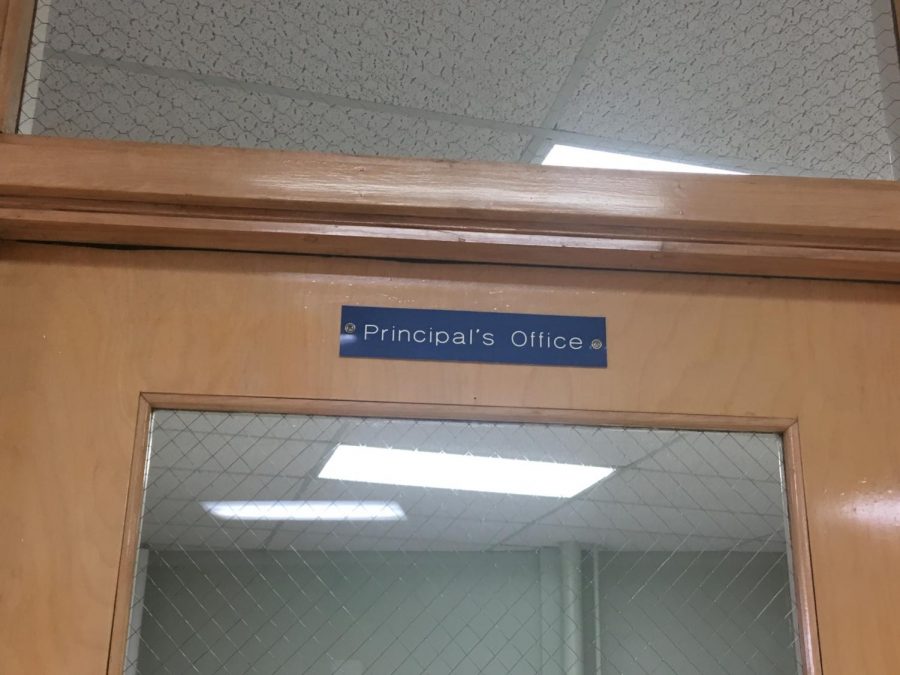 Ben Greenlaw, fifth year principal of Presque Isle High School, has been hired for the position at the head of MSAD #1, replacing Brian Carpenter, who resigned in January. This decision was announced Wednesday, May 8 during a school board meeting.
Before Greenlaw served as PIHS principal he was the assistant principal for four years. He was also a physical education teacher and coached basketball at Hampden Academy prior to coming to PIHS.
Board Chair Lucy Richard said one of the reasons why the school board thought Greenlaw was a good candidate was because of both his personal and professional investment in the district. With children in the middle and elementary schools, he knows the district a little better than other qualifiers. Richard also spoke to initiatives he helped develop as a high school administrator.  "We felt like he was the best option in part because of what he did for the high school regarding dual enrollment and math and science classes," Richard said.
In order to find potential superintendent candidates, the school board worked with Maine Management on the hiring process. The school board rated the applicants based on a one through five scale on a series of criteria. The school board then interviewed the applicants who received the highest scores and then gave them questions to respond to in writing.
When Greenlaw heard the news of his promotion, he felt excited and a little bit nervous. "I like this [principal] job," Greenlaw said. For the first six months Greenlaw will be mentored by interim superintendent Dr. Gehrig Johnson, and will assume full responsibility for the job on January 1, 2020. His goals are to talk to staff, faculty, and students in the district to see what their needs are and then he will start new projects based on that.
Greenlaw is excited to get a better overview and understanding of the district. Plus he hopes to have a positive impact on students. Greenlaw regrets that he didn't spend more time visiting the PIHS classrooms. "Every year I make a to-do list of goals and things I want to do," he said. "Visiting classes has always been pushed back for a lot of different reasons; I hope the new principal will do that."
The hardest part for Greenlaw will be not being able to see the staff and students every day, since he will be in a different part of the building.
Elise Nelson '20 was happy when she heard the news about Greenlaw's promotion. "It's great and I'm proud of him. He deserves it," she said. She added that he has always spoken to her in the hallway in passing, and that has made her day more than once.  She hopes the new principal will be like that, as well.
Assistant Principal David Bartlett said to expect an announcement on the new principal during the week of June 10.