PIHS Lunchroom 101: Top 10 Favorite Lunches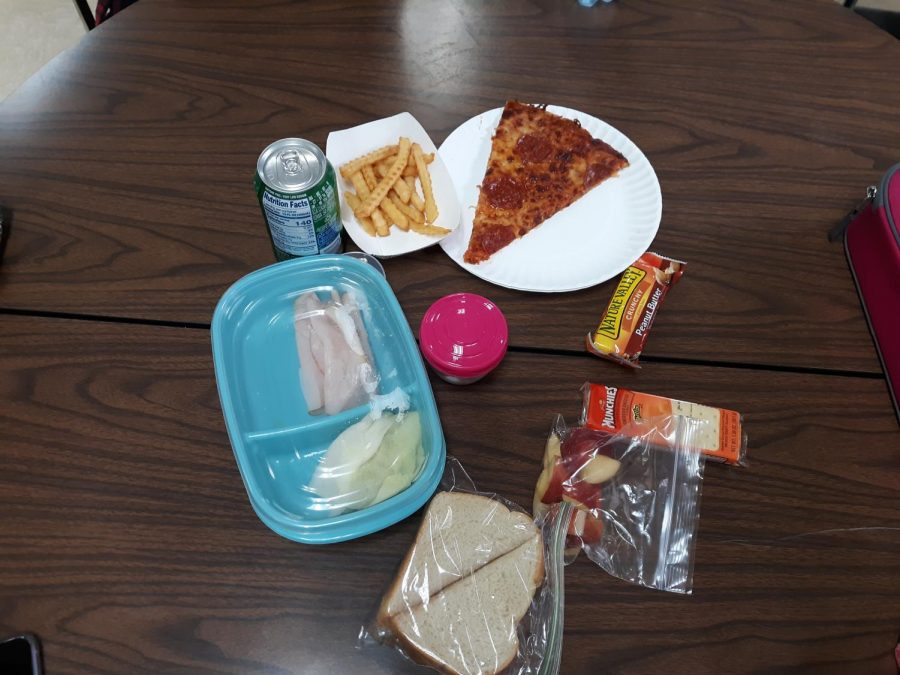 The light eaters 
"I like to bring almonds and grapes for my lunch." Raya Theriault '23

Megan Robinson brings her lunch, her all time favorite thing to bring is chicken salad.

"My favorite lunch is apple slices and cheese." Caroline Lejman '23

Bella Quirino '23 goes for something simpler: she brings an Uncrustable sandwich every day.
The grease lovers 
"I love the Bosco cheese stuffed breadsticks." Blake Davenport '23

Garrett Fullen '23 says he doesn't really eat school lunch all that much but thinks the pizza is the best.

Krista Williams '21 loves the homemade pizza the cafeteria serves. 
The free range eaters

"I bring my own lunch; I like to bring sandwiches." Kayla Williams '21

Wilson Saucier '22 says nachos are the best thing to get in the cafeteria during lunch.

"I like the popcorn chicken in the sub line." Kaylee Collins '22