Mary Poppins Leads Prepare for Opening Night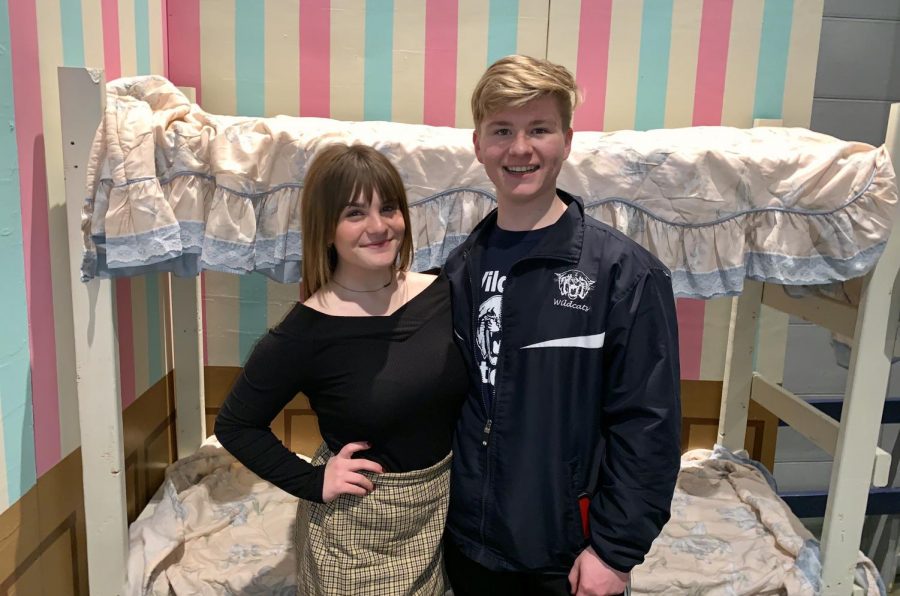 The cast of "Mary Poppins" is set to perform this year's production of the fall musical in mid-November. This rendition of a classic story hopes to leave audiences feeling supercalifragilisticexpialidocious.
 The director, Dennis Koch, got inspiration from last year's release of the movie "Mary Poppins Returns." "I thought that with this movie and the original we would have a wide audience that would know the show and have memories that they would like to relive," said Koch.
Koch replaced Leslee Mahon as director of the fall musical just last year. "I graduated from PIHS and one of my reasons for returning to The County was to give back to where I grew up. I thought this would be a great way to give back to the place where my love and passion for theater started," said Koch.
Mary Poppins herself, Rachel Ellis '20, has been involved in theater productions since the sixth grade. This year marks her first lead role. Seeing the cast list was a remarkable moment for her. "I was just so excited. I couldn't even believe it," Ellis said. "It felt like a dream. I had just woken up when I saw it, so it felt like a dream." 
Landyn Newlands '21 will take on the role of Bert. This will be his third year doing a SHIPmates Playhouse production. "Mary Poppins is like my favorite musical of all time. So, it's like a dream come true," said Newlands.
On  the first day of rehearsal on September 3. Koch announced to everyone that casting could have gone in six different ways. "Casting is always very difficult as it is a subjective process," Koch said. "We look at dance, vocal ability, acting, etc.," he said.  "You always feel bad that we can't give everyone what they want but it isn't possible."
There are a lot of new underclassmen cast in this year's production. "We're seeing more new faces and seeing new talents that we haven't seen before, which is really good," said Newlands.
While new faces are creating a new generation of PIHS actors, seniors are making a bittersweet exit. "I'm really gonna miss everything about it," Ellis said. "Musical is like a family. It's not that we have to bond, we just kind of do." 
Newlands is looking forward to the show and sees "Mary Poppins" as a learning experience. "The underlying meaning of Bert is to hold on to every second and to not want to grow up," Newlands said. "No matter what we say in high school, like 'Oh I can't wait to graduate,' hold on to these moments in your childhood."
"Mary Poppins" is set to open on November 15.  Additional shows are November 16 at 7 p.m., November 17 at 2 p.m., November 22 at 7 p.m., and November 23 at 2 and 7 p.m.
Tickets are sold at Goin' Postal, in the high school main office, or at the door. The cost is $5 for students and senior citizens and $7 for adults.