Taylor's Hot Takes: A Ranking of English Class Books
A cornerstone of any English class is the assigned book. A book that everyone in the class has to read, and, after completing the book, take some sort of assessment over. The general student consensus is dislike for the books; they're boring, confusing, or difficult to understand. I, however, have found myself actually enjoying quite a few of the books I've been assigned in class, sometimes even reading ahead because I was so invested in the books. In this list, I rank every single book I have ever been assigned in an English class, based on one single question I ask myself: "How much fun did I have reading this book?" This is based entirely on my opinion.  This list will also contain some spoilers.
Number 14: To Kill a Mockingbird by Harper Lee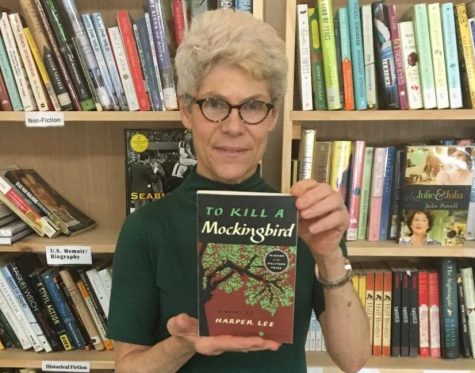 I know, I know. Why would I possibly rate such a beloved piece of American literature as the worst English class book? I'll tell you why: It's boring. The only parts of the book I liked were the courtroom scenes. Everything else just about put me to sleep. I respect the book for its influence on and racial commentary, but that's not enough to save it from the last spot in my list.
Number 13: The Scarlet Letter by Nathaniel Hawthorne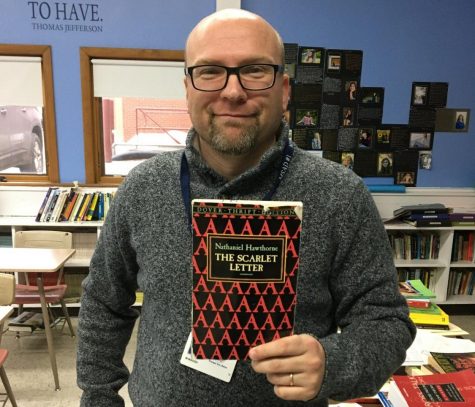 Getting through The Scarlet Letter was an experience I would describe best as "a chore." Almost every character was thoroughly unlikeable, and not in the fun "this person is awful, and I want to see them punished" way, but in the "all of these people could drop dead and I would not care at all" way. The whole book also has this misogynistic undertone that really turns me off. 
Number 12: Romeo and Juliet by William Shakespeare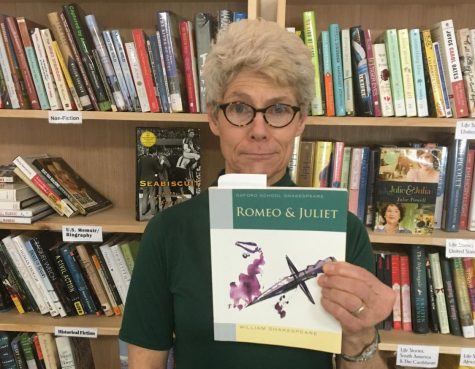 I really, really, really didn't like Romeo and Juliet. I already knew how it ended: with both Romeo and Juliet dead because of something that could easily have been avoided if anyone in the entire play had more than two brain cells. My least favorite cliche is when all the characters could avoid conflict if they just talked to each other, and that's exactly what Romeo and Juliet failed to do. Not to mention that Juliet is 13 and Romeo is an adult, which is super creepy. 
Number 11: Macbeth by William Shakespeare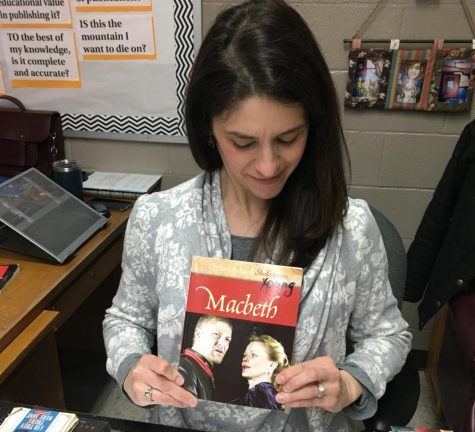 Macbeth is another Shakespeare work, and another work I find horribly convoluted. The best part of the play was the beginning, when all of the interesting things (read: murder) happen. Everything after the second act just feels like it drags on, which made me care less about the characters than I already did. By the final act, I just wanted everyone to die already so it would finally be done with. 
Number 10: The Wave by Todd Strasser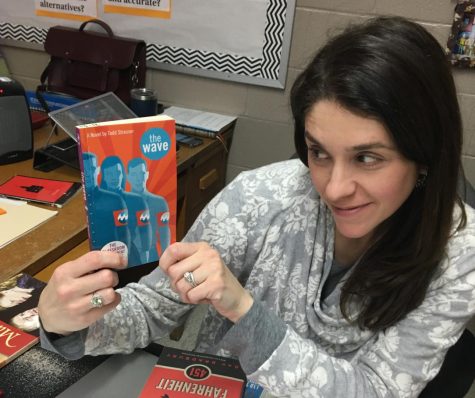 The Wave isn't bad. It's just very short, and because of that I also find it very forgettable. I remember just about every book I've ever read for English… except this one. I had to look up who the author was because I genuinely had no idea. I think I would like it more if it was a bit longer. It has a really neat premise, but I just wish there was more to the book, 
Number 9: Fahrenheit 451 by Ray Bradbury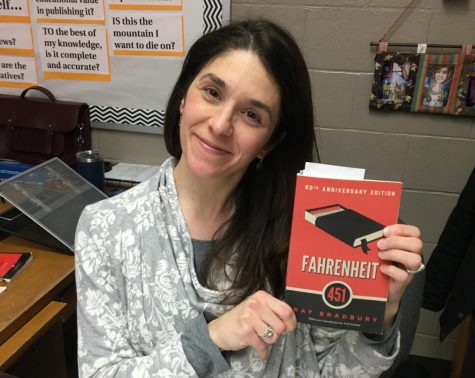 I actually really like Ray Bradbury as an author, but Fahrenheit is probably one of my least works of his. The only reason this book isn't closer to the bottom is because I like Bradbury's way of writing, so that made me enjoy the book more, despite the fact that I think it's overrated. 
Number 8: They Cage the Animals at Night by Jennings Michael Burch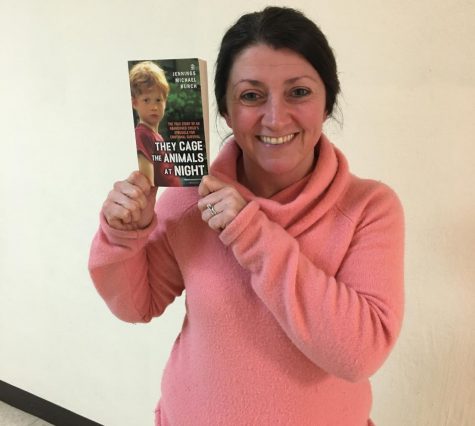 This book isn't one of the "traditional" English class books that gets assigned almost nationwide, but I still enjoy it. I think this book being an autobiography helps, because it gets into how the main character (Jennings) feels. The real emotion this book conveys is a huge plus, because it made me care about Jennings and want a happy ending for him. 
Number 7: The Crucible by Arthur Miller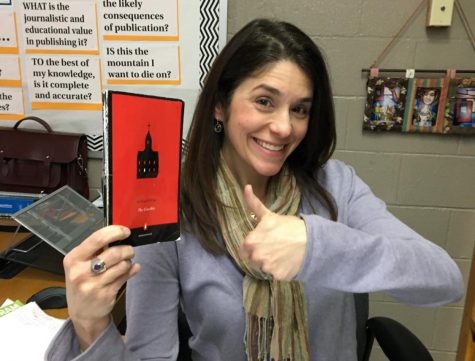 I know a lot of people found "The Crucible" boring, but I liked it. I find the Salem Witch Trials super interesting, so this play was already up my alley. Not to mention that it's just wild. It's got witchcraft, adultery, and a guy gets squished to death under a bunch of rocks. It's completely nuts, and I love it.
Number 6: Lord of the Flies by William Golding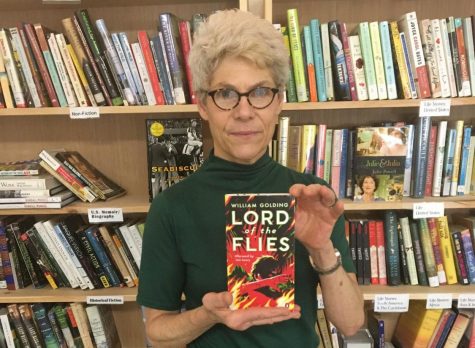 This is another book that I feel a lot of people (other than me) hated. To be fair, the beginning of the book isn't the most interesting thing in the world, but I think the book starts to pick up in the middle, when order on the island begins to break down. The best part of the book is when the boys descend into complete anarchy and start setting fires and killing each other. It's both a satisfying climax and extremely entertaining.
Number 5: And Then There Were None by Agatha Christie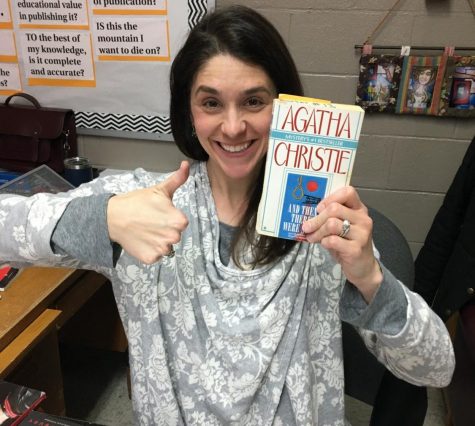 I honestly didn't expect to like this book at all when I first saw it. I was very pleasantly surprised when I actually got into it. Usually I find mystery books boring because I figure out the culprit early on, but in this book kept me guessing up until the final page. This is one of the few books I read ahead of my class because I couldn't wait to find out what happened next.
Number 4: Dr. Cook's Garden by Ira Levin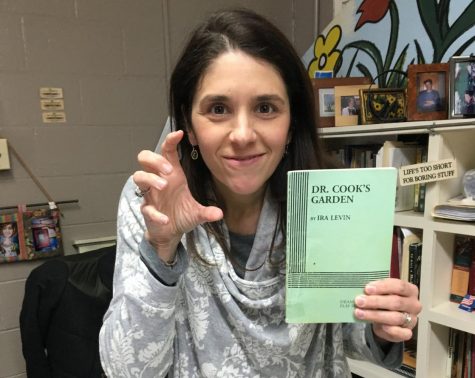 This play was enjoyable for me. It's super morbid, which some people may consider a turn off, but in my eyes that's a plus. It has a unique premise and a morally gray protagonist, something that you don't see often. The way the story unfolds is satisfying and it's just overall an excellent reading experience. 
Number 3: Arsenic and Old Lace by Joseph Kesselring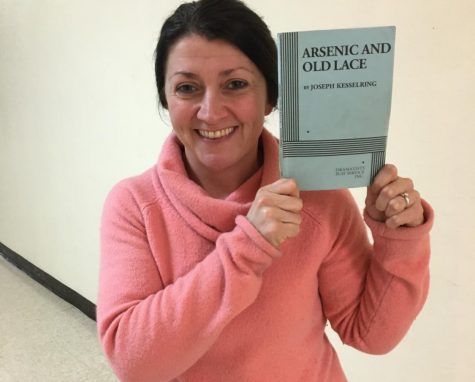 I absolutely loved this play. It's about two old ladies who kill people; what's not to love? It's absolutely hilarious, if a bit dark. Since I absolutely love gallows humor, this play was right up my alley. I honestly think that everyone should read this play.
Number 2: Don't Look Behind You by Lois Duncan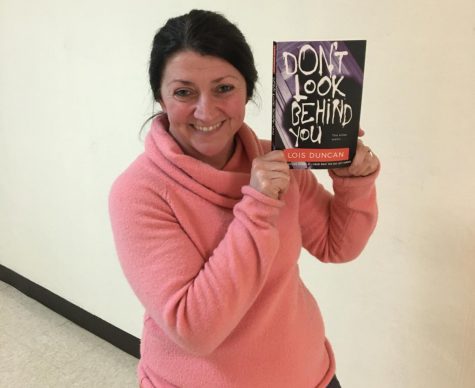 This book was one of the few books that genuinely kept me interested the entire time. There's not a single moment of this book where I was bored. The story kept me one hundred percent invested throughout the whole book, and the climax was incredibly satisfying.
Number 1: Ransom by Lois Duncan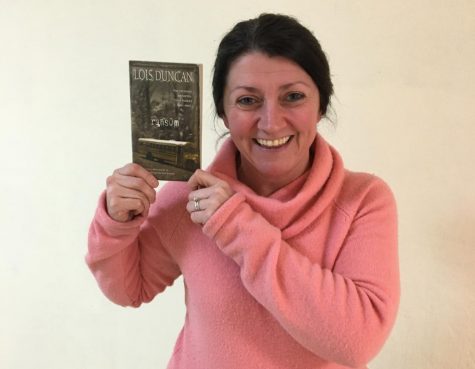 This is a book I would actually consider one of my favorite books. I was genuinely invested in what was going to happen to each and every character and wanted desperately for every character to either make it out safe or got what was coming to them. On the first day we got the book, I went home that night and read the whole thing in an hour, because I absolutely couldn't wait to see what would happen.