Fall Sports Close in on Going Forward With Restrictions
A long summer of discussion lead to the decision by the IMC today to approve a fall sports season with certain restrictions. The proposal will now reviewed by several state agencies for final approval.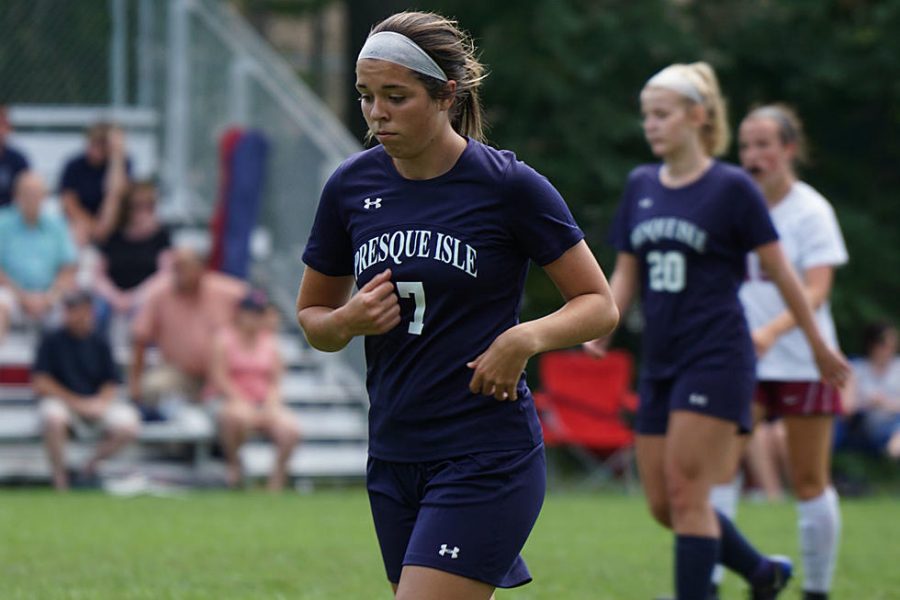 Following the MPA Interscholastic Management Committee's unanimous decision Thursday to go forward with the fall sports season, the next question is how teams will proceed given the need for certain restrictions in the current climate. 
          Proposals put forth by the Sports Medicine Committee of the Principals' Association appear to create a drastically different version of what has been seen in the past, though the changes vary given the nature of some sports. 
       In soccer, for example, the most striking change is that in the event of corner kicks and throw-ins near the goal, only five offensive and five defensive players (excluding the goalie) will be allowed in the 18-yard box. "It's definitely going to be more challenging having fewer people in the 18 on corner kicks, especially," said senior center mid Rhylee Kinney. "We normally have eight people in the box at a time trying to head the ball and get the ball moving." Additionally, the committee recommended the elimination of slide tackles and players will have to be spaced 3-6 feet apart on direct and indirect kicks. 
         In the two lowest risk sports in the fall, cross country and golf, only moderate changes were needed to allow for fall play. In cross country, staggered starts will more than likely occur, and teams will be spaced 3-6 feet apart at the start line to maintain physical distancing rather than the usual cramped box format, as well as mandated masks before and after the race. In golf, teams will follow regulations set earlier in the year by the Maine State Golf Association, this includes the inability of players to use sand trap rakes, touch the flag, or use a ball washer. 
          Though a fall season for volleyball does not exist in the north, the proposed mask mandate and it's possible continuation into the Aroostook league season in the spring is not all that concerning to athletes. "Honestly, I don't think it'll be hard to breathe just because there's not a lot of movement," said Chance Bragan, a senior returning for his fourth volleyball season, though the previous was cut short.
      Although this is not the final hurdle to cross, it is a huge step forward in the direction of having high school sports this fall. If all goes to plan and the season in approved by state agencies, games and competitions could begin no earlier than September 11 in Aroostook county and September 18 elsewhere in the state.