Former Presque Isle Hockey Coach Passes Away at the Age of 75
Former Presque Isle High School hockey coach John Haley passed on Thursday at the age of 75.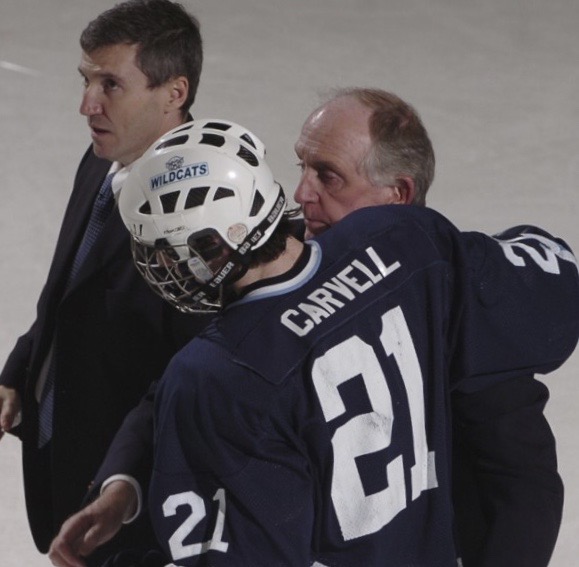 On September 10th of 2020, one day shy of his 76th birthday, former Presque Isle High School assistant hockey coach and longtime adjunct professor at the University of Maine at Presque Isle, John R. Haley, passed away peacefully. 
He occupied the Wildcats' bench for seven seasons from 2002 to 2009, which included the only trip to the state championship game in team history. "I will forever remember the smile on his face and the twinkle in his eyes as the clock expired, how happy he was for the players and the program on the night that we beat Winslow and punched our ticket to the State game," said Carl Flynn in a facebook post Thursday. Flynn, who is entering his 16th year at the helm of the hockey program, coached the first five of his fifteen seasons with Haley by his side. "He was caring and acted as everyone's grandfather figure, he was a shoulder to lean on, and was never too busy to look you in the eye and provide a caring, listening ear. He will be missed by many."
On a more personal note, I would like to thank John for all the kindness he has extended to me over the past few years, it will not be forgotten. My condolences to his family and loved ones.