Anonymous Social Media Accounts Trouble PIHS Students
Anonymous Instagram and TikTok accounts build PIHS students' awareness of negative online behavior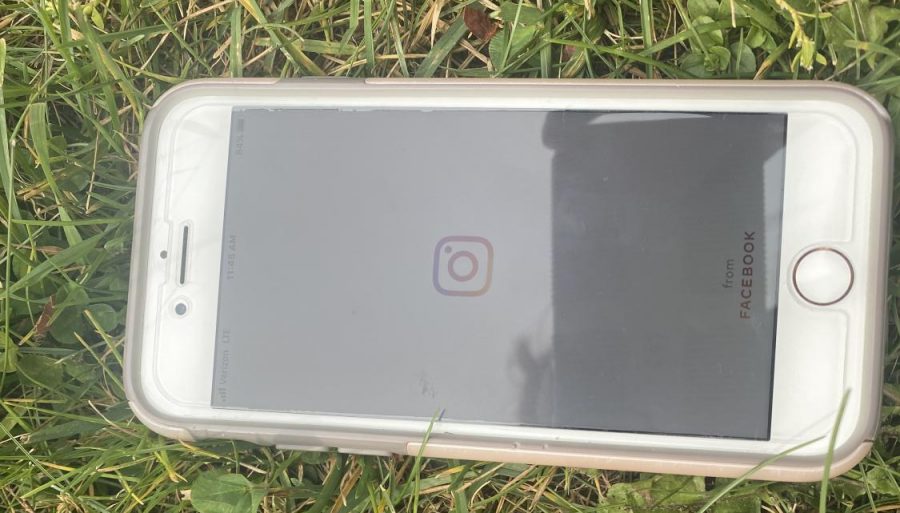 Recently, Presque Isle High School students have witnessed the effects of anonymous social media accounts.
It started off with a seemingly innocent TikTok trend. The video showed "PIHS Freshman Heathers" then showed pictures of nine freshman girls who had no say in these posts. The pictures had been screenshotted from their Instagram accounts. Freshman Sydney Lavigne said, "It was pretty nice that they thought I was [a Heather] but it was kind of stalkerish." She also said she thinks it is someone who, "Just wants to start drama or make friends, but it's not the way to do so."
This was just the beginning. The same page posted three more almost identical videos. Then another anonymous account popped up on Instagram. This one was different: attempting to expose students, instead of lift them up. Although PIHS Confessions was a milder version of what was yet to come, this page kept the subjects of the rumors a secret, causing the rumor mill to start pumping out names and stories to accompany them.
The most damaging account, PIHS Shaderoom appeared on Friday, September 7 around 6:00 pm. Students started receiving follows from a mysterious account on Instagram. Curiosity getting the best of them, many opened the page to find accusations dragging people through the mud, this time, using students' names.  "I think it's hurtful for people to make up rumors," said Gabi Caron '23.  "I think it's more childish than anything. It doesn't bother me because people talk." An anonymous source echoed Caron's opinion: "It was stupid, but, it doesn't matter to me."
The reaction to anonymous social media accounts seems consistent: students want them to stop.
Assistant Principal Joe Greaves is familiar with the headaches of how social media events can affect in-school learning and behavior. "The first thing we do is try to get it taken down, filing reports. We are at the hands of these companies," Greaves said. "Then we investigate; a lot of times someone knows who it is. The third account was taken down because the students and the administration came together and reported the account."
A quick Google search of "How to make a secret Instagram account" yields 1,300,000,000 results. Clearly, it is an ongoing behavior or practice that social media users, many of whom are teenagers, should be prepared to deal with. Experiencing it firsthand, though upsetting or even hurtful, might deter students from participating.  No matter what, students are frustrated.  "I think it's very stupid, and once they find out who this is, they need to do something about it," Camden York '24 said.