The Top Ten High School Hockey Jerseys in the State of Maine
With the winter sports season on hold, what better way to pass the time than to take a look at the best uniforms to grace the ice in Maine high school hockey the past few years. Without further ado, here is my top ten:
10. Presque Isle
Surprise, surprise, I included our own jerseys on this list. You may say that it's a biased inclusion, which it obviously is, but at the end of the day, they're too beautiful to not get a mention.
---
9. Messalonskee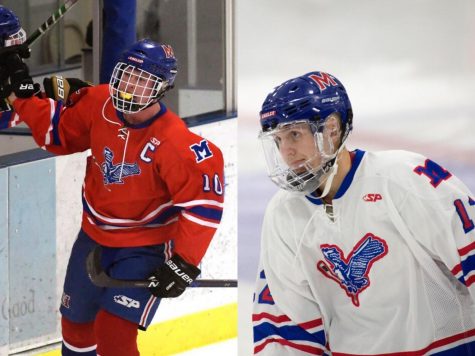 It's not often that red, white and blue look bad together in any facet, and these uniforms certainly doesn't go against that principle. 
---
8. Biddeford / Massabesic / OOB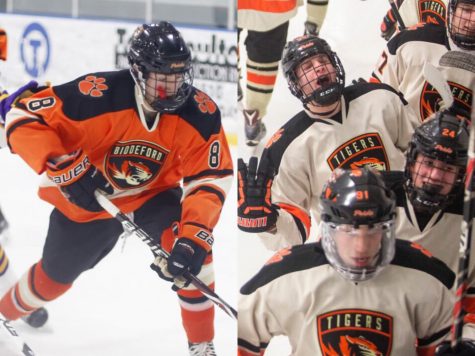 On the other hand, Biddeford boasts some of the few orange jerseys that I have ever seen and liked. Take away the logo and numbers, it would practically be a surveyor's vest, but in this case, I don't necessarily think that's a bad thing.
---
7. Camden Hills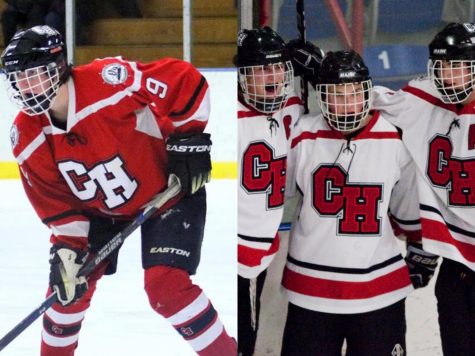 Coming in at the 7th spot are the Camden Hills Windjammers. There's no lack in quality from the folks down in Rockport, as it should be, given how much money is splashed around in that oceanside community.
---
6. Lewiston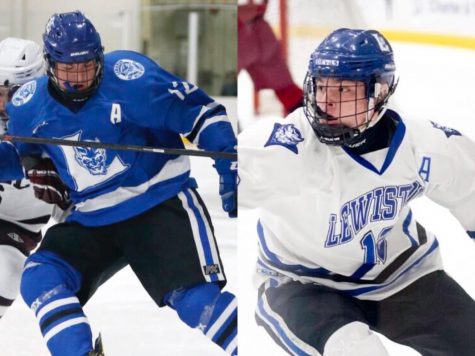 Being historically the best team in the state, it's only right that Lewiston would don some of the best jerseys as well, and they do just that.
---
5. Bangor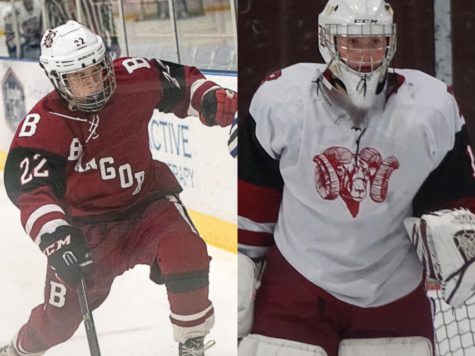 It's always cool to see a team with two jerseys that don't just have the colors in reverse, but rather a entirely different design on the front, and it's not something that you see often, especially at the high school level, so for that fact, I really like them. 
---
4. Saint Dominic's Academy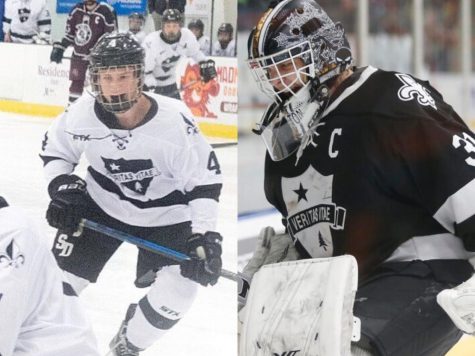 One of three private schools on this list, Saint Dom's is an exception in the fact that it is the only team in the state where the school's ideals come across on the jerseys. The crest on the front displays the institution's motto "Veritas Vitae" which means 'The Truth of Life,' that combined with the fleur de lis and cross set upon opposite shoulders, make this a very unique uniform, and worthy of top four on this list. 
---
3. Windham / Westbrook / Bonny Eagle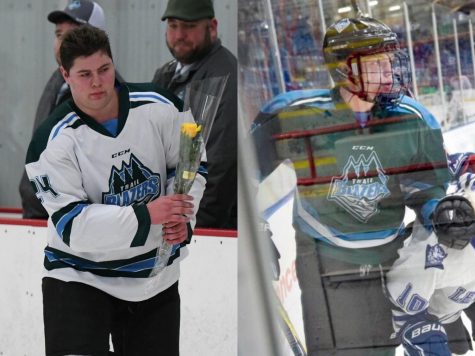 I've got to give props, these are fantastic jerseys, unfortunately, graphic design doesn't win hockey games, as this three school combination with a combined student body of 2700 found out last season.
---
2. Thornton Academy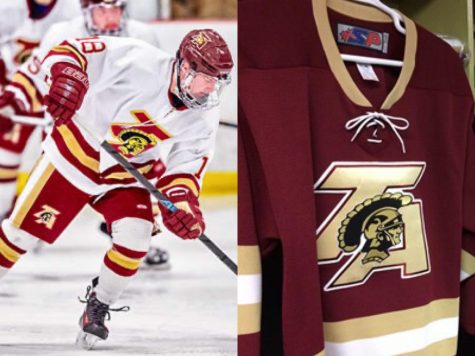 For such a storied school and program as Thornton Academy, it's no wonder that they were able to create such an incredible pair of sweaters.
---
1. Cheverus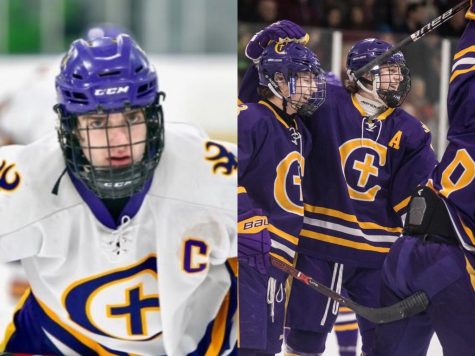 These are quite honestly, some of the best hockey jerseys I have seen at any level. Unfortunately, it appears as though they will no longer see the light of day, as Cheverus has decided to combine with Yarmouth for the foreseeable future.