Mr. P Says
An Introduction to our new guest columnist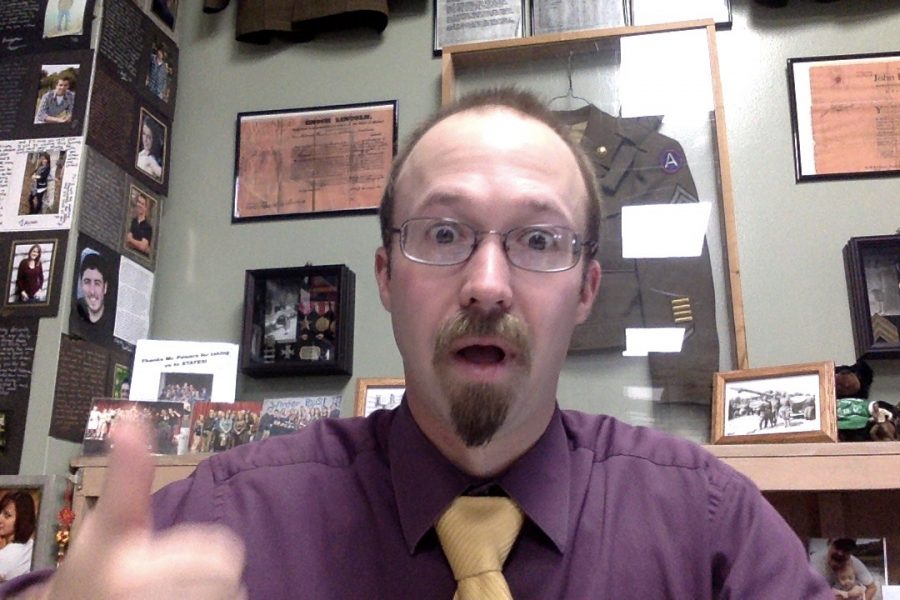 Mr. P – the man, the myth, the legend of Presque Isle High School. Even the students who haven't had him as a teacher know his name. He is a celebrity at PIHS: the man who commentates Quidditch. No other school has the honor of listening to his enthusiasm during this game.
Attending his class, however, is an experience all its own.
"He is the coolest teacher. I always look forward to going to his class because he makes it so fun," senior Kasey Haley said.
Mr. P eats, sleeps and breathes history. From the war memorabilia and scattered "Game of Thrones" items in his room, to the way he manages to keep his classes interested in what he teaches, anyone can see that Mr. P is passionate about history. For a subject that feels slower than time itself to students, he manages to keep it fast-paced and entertaining.
"He can tell you 10 different stories on one specific topic but in the funniest way," junior Miranda Drost said.
Mr. P teaches, gives advice and tells the best stories. Whatever a student needs he tries to help. From letters of recommendation for the stressing senior or boy advice to the crying teenage girl, Mr. P always saves the day. He can manage to get off topic telling a class one of his many stories, give a life lesson all students need to learn, and still provide excellent, educational history lessons.
Mr. P has many stories, lessons and a whole lot of commentary. Not all students have the luck to be placed in one of his classes, but all students deserve to hear what he has to say. You will just have to wait and read each of his rants, stories, and philosophies that this column will provide.