Wildcats continue undefeated streak
Presque Isle varsity boys soccer team advances to semifinals in victory over MDI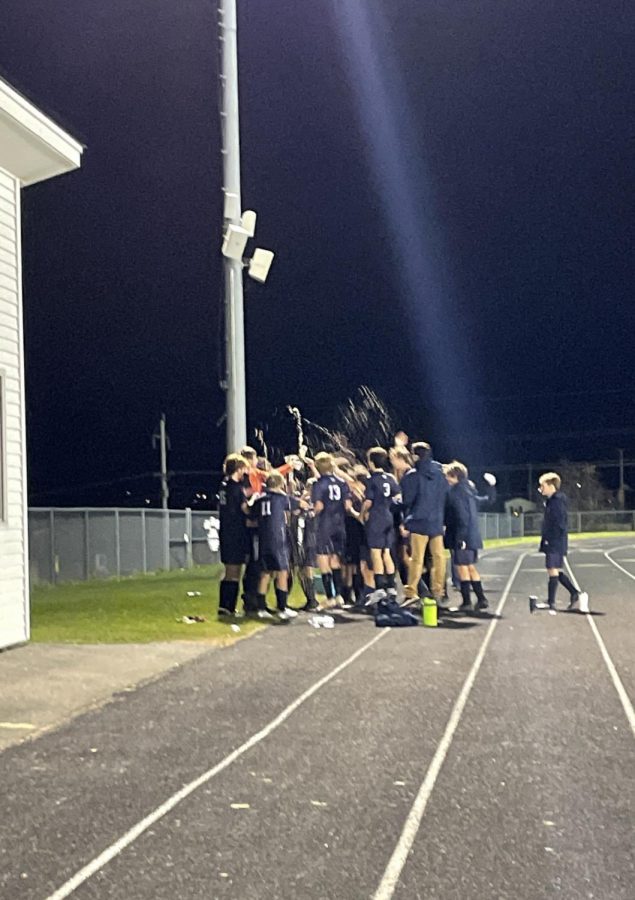 "I thought we played a very solid defense, which we've been doing all year," head coach Tim McCue said. This proved true, as the Wildcats had a shutout in Tuesday evening's game, with senior Jonah Roy scoring the only goal of the game off a PK with 24:30 remaining in the first half. 
Not only did Roy have the only goal of the game, he also, "Locked up their best player all night," according to junior Jack Hallett. Hallett also said the next player that impacted their game most was junior Breygan Mahan. "It was one of the better games Breygan has had defensively," said Hallett.
In a game that proved to have intense physical moments, with three yellow cards handed out with 14 minutes left in the game. Roy said his favorite part of the game was seeing the intensity and anticipation Xavier McAtee '22 showed towards the ball tonight.
Coming into the game, the team had prioritized staying focused after a ten day break since their last competition against Hermon on October 16. "A number of things happened this season and putting everything together, they stayed very focused and were ready to play this playoff game," said assistant coach Brian Cronin. McAtee added, "Tonight we played a lot harder and we came out a lot quicker, because the last couple games we've come out pretty slow and today we were definitely ready."
Following the Wildcats quarterfinal win, they will advance to the semi-finals where they will play the winner of the October 27 game between John Bapst and Foxcroft Academy. Keeping their home field advantage, the Wildcats will host the semifinals this Saturday, October 30 at the Johnson Athletic Complex.