ICYMI: Policy Updates for Breaking Sports Contract
There's more to know about policies in the student handbook, here's the update about getting caught with drugs or alcohol.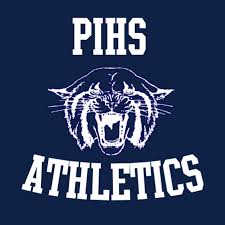 Thanks to a pandemic taking all the spotlight for disrupting the normal flow of sports and extracurricular activities, we may have missed the updates to the policy around getting caught for drinking or drugs during a sports season.
     OLD POLICY: If a student was caught under the influence of alcohol or drugs, on or off school property, they were suspended from school for ten days and removed from the sports team for the whole season. Students were offered counseling at no cost or punishment. 
     NEW POLICY: If a student is caught under the influence of alcohol or drugs, on our off school property, they are suspended for ten days. If the student agrees to counseling by the school, they are suspended for ten days, after which they may return to practices. After five more days, the student may return to competitions and games as usual. If the student refuses counseling, they may not return to games or competitions for 20 days after the initial suspension. 
     The policy was modified in the 2019-2020 school year mainly to avoid large amounts of downtime, which can oftentimes lead to students resorting back to drugs or alcohol and feeding into addiction. "Out in society we're seeing quite an increase in drug use and some types of addiction," said District Safety Coordinator and PIHS coach Tim McCue. "So we said maybe we should take a look at our policy instead of taking away things that kids really come to school for." 
Many athletes can rely on their coach so heavily, and being taken out for the whole season could be extremely damaging for those connections and the student's well-being. "This policy allows for people to keep doing what they like to do, and we think that somebody on their own without the structure that athletics gives can maybe get themselves into more trouble if you took that away from them," said Athletic Director Mark White. The adjustment to an updated policy was put in place to help students and to create less stigma around getting caught and the consequences that follow.