Fall musical holds informational meeting
The fall musical is approaching, let's talk about it!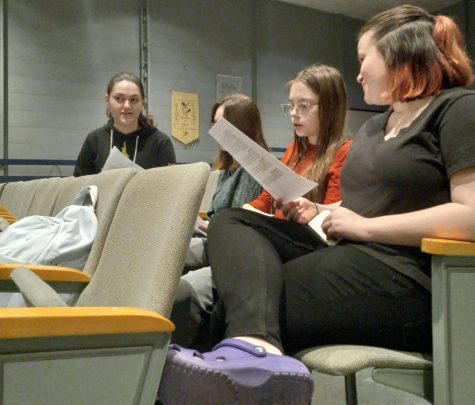 On Tuesday, June 14, co-directors Valerie Black and Elaine Sipe held a meeting to inform interested students about the 2022 fall musical. They provided students  with information on the musical regarding dates, content, auditions, and options for next year's musical. Their show choice is leaning towards Cinderella, but a few other options are Charlie Brown and Nunsense.
"I'm looking forward to being with my people and dancing on stage," said Carlee Wood '25. 
Audition dates are to be decided by the directors and will be open to freshmen to seniors.