Pride Month event to take place in PI
Pride Aroostook will hold an event at Riverside Park from 1-5 pm on June 18.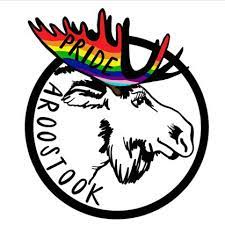 Starting at 1 pm on Saturday, June 18, the Pride Aroostook organization will hold an LGBTQIA+ friendly event at Riverside Park. The four hour event will include live art, a screen printer, community art, a band, lawn games, community tables, and more. Everyone is welcome and encouraged to participate, according to organizers.
"Pride Aroostook began with a small group of allies who wanted to help," said Kate Easter, a member of Pride Aroostook. They created the organization in 2018, concerned for youth and their mental – as well as physical – health. Pride Aroostook wished to support LGBTQIA+ members in our community and bring awareness to the queer history within our state.
Easter voiced their appreciation for the community's support and help. They stated that the allies who founded the group were, "Mad that people were being harassed," and decided to make a difference. "We want movement. There are many schools without alliances and civil rights clubs. We want to change that," Easter said.