A unique way students express themselves – socks
Around school you can see many trends, but a prominent one, especially among the guys, is patterned socks. These eye-catching completions to an outfit not only express a person's style but they may brighten someone's day.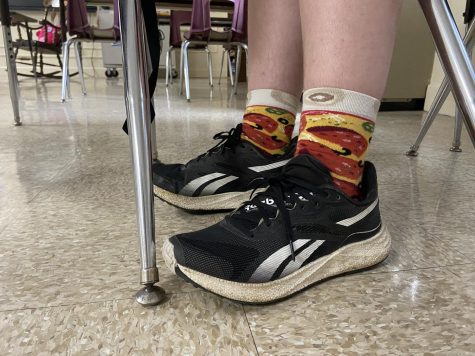 Kai Levesque '25 wears his patterned sock around school because, "I think it is a very fun way to express myself throughout the day," he said. These pizza socks are one of his many other pairs such as a pair of Superman socks, mac and cheese socks and gnome socks. If you want to know where to find them, Levesque said that he just keeps his eye peeled for any interesting ones while shopping. "I think that more people should wear them," Levesque added.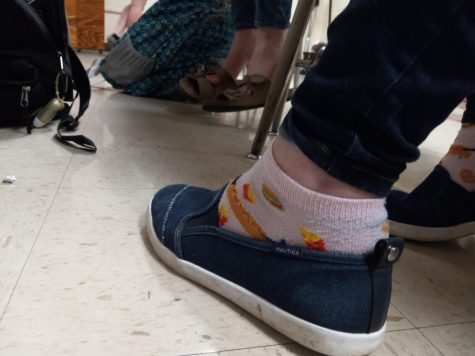 Hailey Thibodeau '23 wears her burger, french fry and hot dog dog socks, which she scored from Walmart. Hopping on this trend does not have to cost a lot. You can find them just about everywhere you go. Her favorite pair, "Are probably my crabby patty ones," said Thibodeau. "Some of them get kinda funky."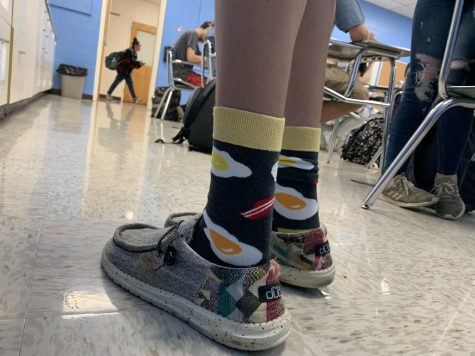 Brent Greenlaw '25 also sports this cheerful trend. It seems like patterns on socks are most commonly some sort of food, I mean come on who doesn't love food. Bacon and eggs are a classic breakfast food and so are his favorite socks with donuts on them, "They're my prized possession," said Greenlaw. Much like everyone else, Brent gets his socks from a variety of places, and he said the reason he gets them is because, "It shows my love for socks."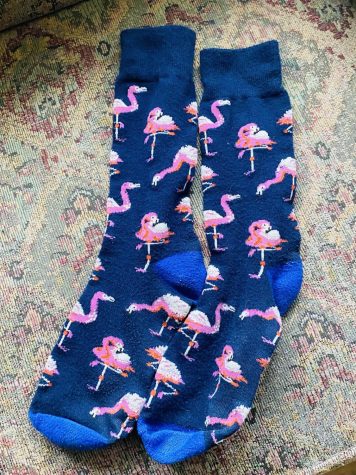 Wyatt Young '24 has his favorite pair of socks, too, with colorful flamingos on them. "I think regular socks are boring sometimes," said Young. But what makes Young's sock collection a little bit more special is that he gets them from family members and friends at Christmas.