Timbits vs Munchkins: which is better?
Tim Hortons and Dunkin' have been a competition for quite some time. From coffee to doughnuts, they have much in common. One similarity they have is their bite-sized doughnuts: Dunkin' has Munchkins while Tim Hortons has Timbits. These are similar in concept, but are very different. I decided to buy the same flavor Munchkins and Timbits – chocolate glazed and glazed (or "honey-dipped" at Tims) – to get to the bottom of whose are better.
First up: honey-dipped Timbit vs Dunkin' glazed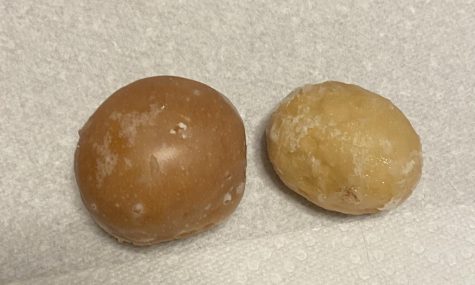 Upon biting down on the honey-dipped it's stiffer than the glazed from Dunkin'. The texture of the glazed Munchkin has a softer feel rather compared to the Timbit. There's more icing on the Timbit, while the Munchkin has less of a sweet taste. (Sidenote: while taking pictures of the doughnuts, my cat decided she wanted some, so I included her as a taste tester.  She went for the Munchkin. When you're choosing doughnuts, remember her opinion.)
"
My cat decided she wanted some, so I included her as a taste tester."
— Ethan Dionne
Verdict: The glazed Munchkin wins, since it's got better texture. Keep in mind that Munchkins cost around a dollar more than Timbits.
Next, chocolate glazed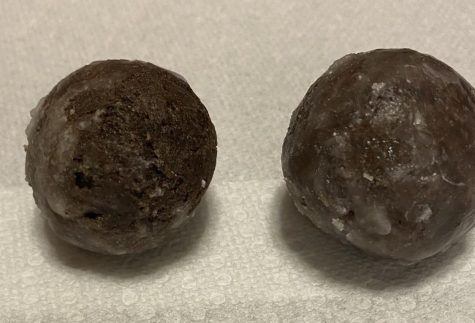 Next, we have the chocolate glazed options from both stores. The Timbit has more of  a chocolatey flavor, while the Munchkin has a sweeter taste. The texture on the Munchkin isn't as rich as the Timbit, but it still doesn't taste bad. Sadly, since these are chocolate glazed doughnuts, I was unable to get my cat to choose, because chocolate isn't good for cats.
Verdict: Overall, I think Timbits takes the win on this one, because the texture is richer than the Munchkin, as well as having a more chocolate flavoring.
In reality, no matter your doughnut/coffee store of choice, it's hard to find a bad doughnut experience.  I just think we're lucky we're so close to Canada that we can have a Tim Hortons. No matter where you go, you'll usually have a Dunkin' but not a Tims. Having a bit of both is a good thing. Ultimately, the novelty of having a Tim Hortons in our region gives it the competitive edge. 
Overall verdict: In conclusion, Timbits are better than Munchkins.