Classes unify to compete in the annual Deck the Halls event
Students spend their free time after school at an attempt to win for their class
From December 5 to 9, students of each class spent time after school decorating their respective hallways. In a friendly competition among the four classes, each class selected a unique theme for their hall, while also creating a mural.  "I think Deck the Halls is good for the school because it unites everyone of your specific class to try and work together and win for the class," Jack Boone '24 said. "It's fun to collaborate with everyone and use everyone's creativity to win."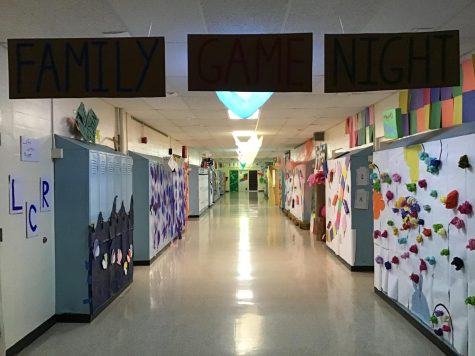 The freshman picked a decades theme consisting of the 60's, 70's, 80's, and 90's. Sophomores created a "let's go camping" theme. Juniors picked family game night as their theme. Finally, the seniors picked blockbuster movies as their theme.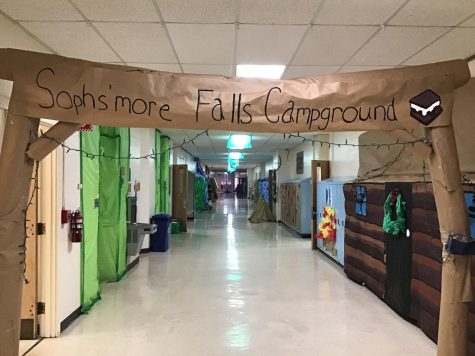 Many voting ballots were given out. Some were just for fun, such a vote from the public after the halls were open on Friday evening, December 9. There was also a faculty vote.  The real vote that counted for winter carnival points was done by alumni of our school who scored each hall in a private judging session.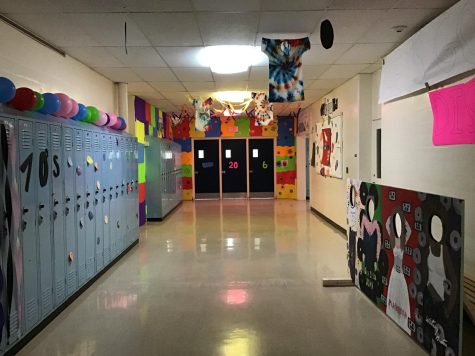 The overall mural was won by the sophomores.
The public vote was won by the sophomores.
The faculty vote was won by the juniors.
For all the glory the real vote was won by the seniors.
Winter Carnival Standings as of December 13:
4th Freshmen 170 points
3rd Juniors 340 points
2nd Sophomores 380 points
1st Seniors 390 points
The next winter carnival point events are dress up days on December 21 (Christmas pajamas) and December 22 (ugly Christmas sweaters).