The World Under COVID-19: A Hard New Reality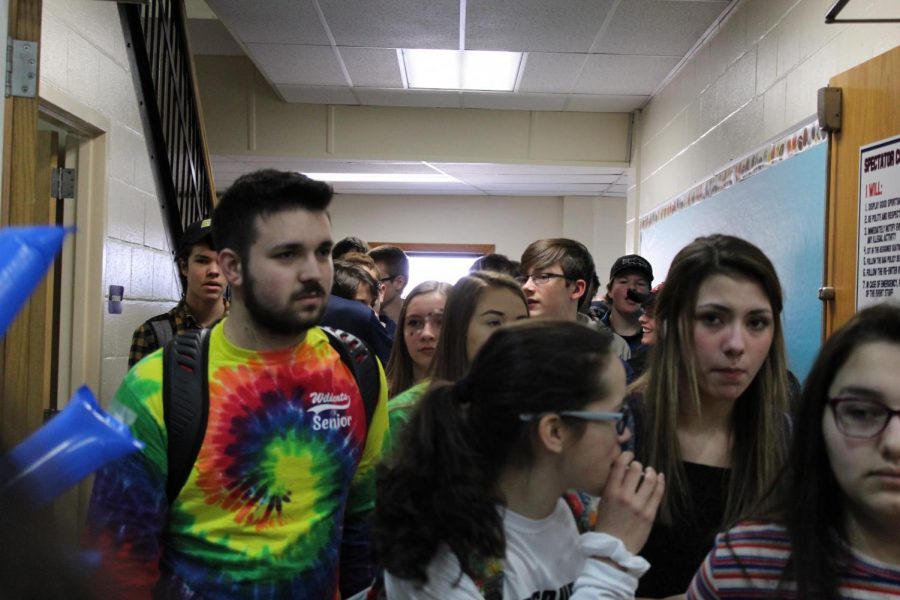 COVID-19 has taken our small world in Presque Isle by storm.
In a timeline of events that has felt like an eternity, we watched as Winter Carnival, field trips, performances and other events got cancelled. On Sunday March 15 we were notified that schools would be closed for two weeks and that we'd be doing remote learning. On Wednesday the 18th, we came back to school to pick up the work that we needed to do, to say goodbye to our teachers and to head back to the supposed safety of our homes. On Friday, we got the message that school would remain closed until April 27th, at best.
There was mass disappointment regarding the cancellation of the large events that many students had been looking forward to. Art teacher Ellyn Whitten-Smith echoed the thoughts of the PIHS community: "They've really been talking about the coronavirus and what that could look like for us with school closings and Winter Carnival . . . I think at this point kids are overwhelmed . . . It's a lot to deal with at one swoop . . . They're talking about all these things . . . What will their senior year be like?  What's going on in our circle?"
"It's sad because it's our senior year and we don't want to lose everything we worked for," said Aaliyah Lichterman '20.  Landyn Newlands offered words of positivity, "It's a stressful time for everyone but we will get through it like we always do." More comments by students can be found here.
As the new reality takes hold, it's important to take care of ourselves. The CDC offers some tips on taking care of yourself at home. Remember to exercise, drink water, go outside and get some fresh air. Read that book that you've set aside for so long. Listen to your favorite music. Pick up a new hobby or learn a new skill. Now is the perfect time to focus on yourself.
These times are tough, it feels like the end of the world. Or at least of our world as we knew it. The feelings of disappointment are felt by so many, but it's important for all of us to remember that we need to look ahead and wait for the better things that will come in the future. Students, teachers, everyone, please remember to take care of yourselves.
The best is yet to come.