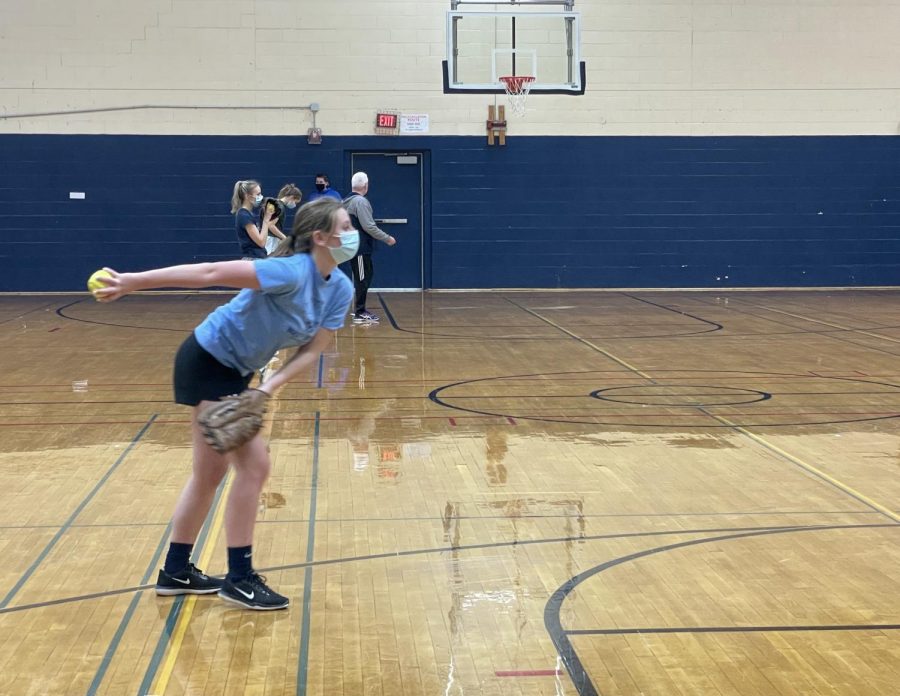 Baseball, Softball Teams Prepare for First Games in Nearly Two Years
After a 700 day hiatus, how ready are the Wildcat teams to jump back into game action?
March 23, 2021
The last time a Wildcat baseball or softball uniform made an appearance outside of the storage closet here at Presque Isle High School, it was June 3 2019. Old Town Road by Lil Nas X sat atop the billboard Top 100 for the ninth consecutive week. The Toronto Raptors were ten days away from winning their first championship in franchise history. Life was good. Not one of those 29 athletes would have guessed when they got off their respective buses that balmy summer evening that it would be nearly 700 days before they would head back on the road with gloves and bats in tow.
"I've missed the atmosphere," said junior Ethan Shaw. "Being out with the boys, swinging bats and winning games, that's what it's all about."
Shaw is one of 14 players vying for spots on a wide open varsity squad this season, returning one lone player, senior Chance Bragan, from the 2019 team, who finished ninth in Class B North.  
"It's definitely going to be a learning experience for them," said Bragan. "I've actually coached half of the underclassmen on this team back when they played rec baseball, so playing with them for a change is going to be different."
With everything that has gone on in the past year, Bragan only has one thing on his mind headed into his final season of high school baseball. "I'm just going to have fun with senior year," he said. "I don't really have high expectations because I know it's going to be different this year with all the new people."
Down the hill on the softball field, junior Kiley Howlett is gearing up for her second season as a member of the varsity team. "It really sucked [to not be able to play last spring], but I think we'll be fine," she said. "I know we lost quite a few people that graduated last year, but there's some pretty good players coming up."
Unlike their counterparts on the baseball field, they've brought back seven players, including six seniors, from the group of two years ago. "I'm excited to see what the season is going to look like and see all the new players that didn't get to play their freshman year," said Riley Davis, a returning senior. "It'll be nice to all be together again and to get on the field as it's been so long since we've played together."
Regardless of what the season may bring, these athletes are just ready to get back out there. "It'll certainly be different, but it's been a different year," Shaw said. "It shouldn't really be too hard to adjust."
The teams will spend this week working on arm conditioning before getting into batting and game situation drills over the coming month as they prepare to play games starting in late April.