What's a better way to kick off a new school year with some impressive works from our very own Wildcat artists? Let's check out our selection of the second issue of our Anchor Art Showcase demonstrating a diverse range of artistic skills, and Mrs. Whiten-Smith's comments on them!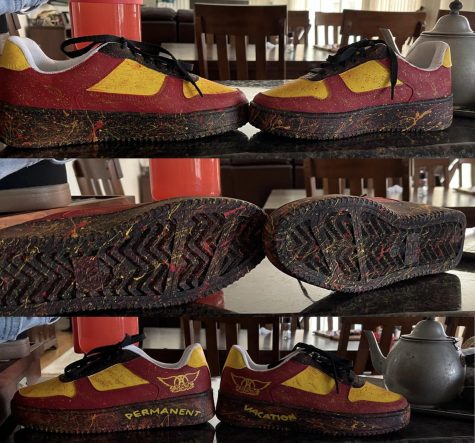 "Customized shoes? and one of Aerosmith's best albums? YES! These are wonderful, and what a fabulous way to express your unique interests and personality. Everyone will be jealous of your kicks, and as soon as people learn that YOU painted these you'll have your own bespoke business."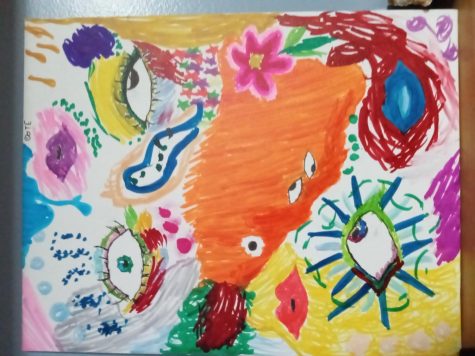 "This is terrific in all the weird and quirky ways. The vivid mishmash of color is compelling, but it's the linework that is really visually interesting and is giving MTV's Liquid Television a la Aeon Flux vibes.  Art doesn't have to be a planned 'finished' thing, sometimes it really is the process. Push this idea and play with it until you hit upon something else – you'll be able to trace the growth and you'll be pleasantly surprised where you and your art end up. <3"

"The attitudes express by these eyes are making me think I did something wrong. . .eep. That's powerful – when you can express an idea or emotion with a few supplies and stokes of a brush (or pen, or pencil, or charcoal, etc). Love the layering of washes and unrefined application of paint.  I'd enjoy seeing more of your work. How about an art class next year? :}"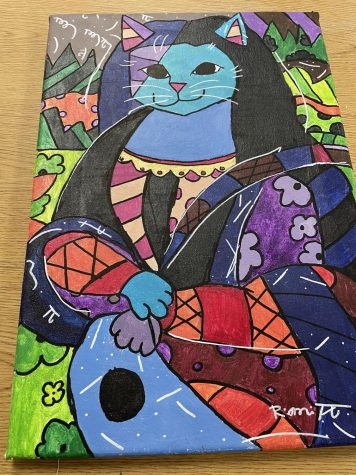 "These famous reproduction paints done in Painting 1 are a great way to introduce people to all sorts of artists. You clearly enjoyed the process of copying Romero Britto's 'Mona Cat,' and I hope you take this home and put it right up on your wall."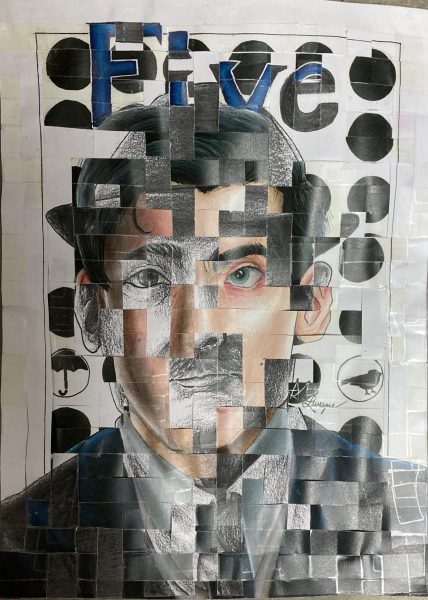 "This work of Five is just incredible. Your attention to detail is something that cannot be taught – the folds of both fabric and skin, the careful highlights on the planes of the face and ears (ears!) an on and on do such much to convey the person as well as the life he may have lived. Wonderful. (For the rest of you, this is a character from a show called 'The Umbrella Academy" created by Gerard Way, yes, of My Chemical Romance – watch it.)"
Congratulations to all the selected artists and the amazing feedback from Mrs.Whitten-Smith. Please feel free to stop by Room 129 to gather your prizes at any time. We cannot wait to see more submissions for out next issue of Anchor Art Showcase. Stay tuned.