Spring Sports Postponed until April 27 at the Earliest
A day after declaring that the spring sports season was "full steam ahead" it has now been postponed until after April break.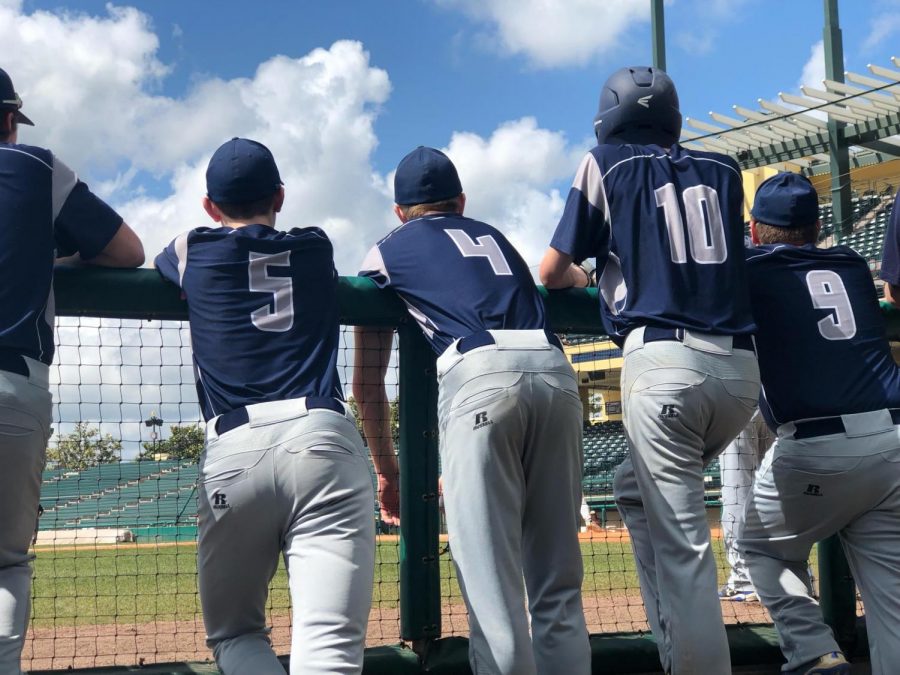 From full steam ahead a day ago to full stop today. 
According to Presque Isle High School Athletic Director Mark White, his office received an email  from the Maine Principals Association around 10:30 this morning notifying them that the start of the spring sports season will be pushed back to April 27. "The hope is to get back from April vacation and see where we are," said White in a meeting with all spring sports athletes at 11 am this morning. "All of those tryouts that were scheduled, pitchers and catchers for the 23rd and tryouts scheduled for the 30th have been moved to Monday April 27th.
Rescheduled dates for games, matches, and meets under the presumption of April 27 being the return date will be as decided shortly, as White stated during the meeting. "There's an [MPA] committee chair for baseball, softball, tennis, and track and field. They're meeting at the beginning of next week to put out a new schedule. The Penobscot Valley Conference has already plans for abbreviated schedules," he continued. "So baseball, softball will be less than 16 [games], tennis will be less than 12 [matches] and track and field presumptively will be less than six [meets], we just don't know how much less."

The regular season for spring sports will be cut down to a greater extent because of the MPA's mandatory two week preseason rule. "You have to have at least two weeks of preseason, so that puts us into the end of the full second week of May presumably for competition to start," White said.
The varsity letters and other awards given following the conclusion of the season will not be affected by the change, according to White. "Letters and awards will be given just as if we were playing everything straight up," he said. So those of you who are up for letters and awards, this will not change anything."
He also gave a precautionary warning to those who may be traveling during the coming weeks. "If you're going on vacation in April, be careful, be sure when you come back you're feeling well," said White. "Those of you who are going away, just stay current with everything and, for goodness sakes, if you don't feel well, see somebody."
"This really stinks," he continued in his message to the athletes. "You're not athletes because it's something to do, you're not athletes because of the popularity or the glamour of it all. You're athletes because you like to compete, you're competitive people, and this is something that is a part of your high school career. But I want to remind you of something too. We also need to know our role as good citizens and try to do everything we can to stop whatever is going on."
The announcement was met, as one would expect, by some unhappy athletes who are unable to compete in the coming weeks. "I think just having that meeting on why we're postponing spring sports is more dangerous than actually having spring sports, " said junior baseball player Chance Bragan. "There were more students in that auditorium than there's going to be in the gym [practicing] for spring sports."
"I'd say that I think for the spring sports season specifically it's unnecessary," senior baseball player Ricky Goupille said. "If it was basketball it would have been a different story because there's more people in an enclosed gym, but spring sports are outdoors. I think they could have postponed it a week or two but not an entire month. Playing baseball outside is no more dangerous than just going out into the general public like shopping at Walmart," he continued. "So I don't there was any point, they are just doing because everyone else is doing it. I think that it was a bad move and it's going to affect everyone, especially the seniors because it's their last sports season. It's really disappointing."