Huge changes
Long discussion over updating the dress code finally becomes policy and is effective immediately
"If you want it to happen, don't take no for an answer, but always be respectful," said senior Emily Bemis. Bemis spent a lot of time and effort to get this dress code changed, and even through all the no's, and times she felt down about it, she stuck with it because it was important and valuable to her. 
A school board meeting was held on November 17, 2021 at PIHS, and the new dress code was voted in with a count of 16-1. Senior and Student Council vice president Hannah Doody said, "It was a lot of going back and forth. It wasn't easy, it took time, and a bunch of teamwork, without all of that it wouldn't have been possible."
Bemis first got the idea that she could work on getting the dress code changed by a friend in southern Maine who had recently helped to get her school's dress code changed. She then brought it to Student Council co-adviser Zack Powers, who then began to help her and her fellow schoolmates come up with a new dress code and how they would present it to the school.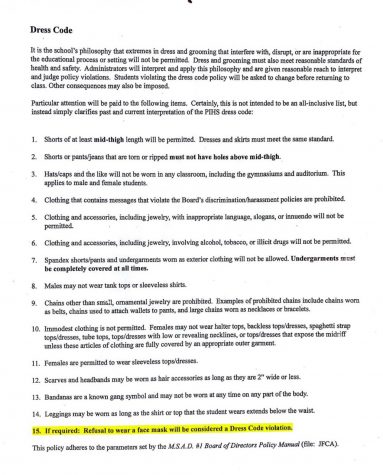 Responding to other people's wishes about the dress code was a huge part in making this happen. Doody said, "A lot of people, not just girls, but also guys, were having issues with the dress code, so being able to take into consideration all the concerns that people had was a huge piece of making this work for everyone."
For Bemis this isn't something that started to affect her just last year, she says she now realizes it's been going on since early middle school. "Teachers would call me out in front of the whole class," Bemis said. "They would tell me my tank top was offensive." It wasn't until 2021 that a lot of attention was brought to the dress code. Bemis said, "It was clear that the dress code had sexism in it, the majority of it was directed towards females, and I just wasn't okay with that."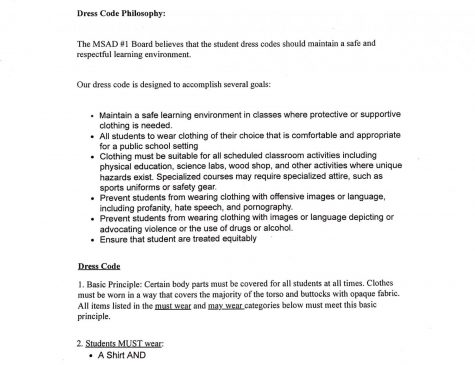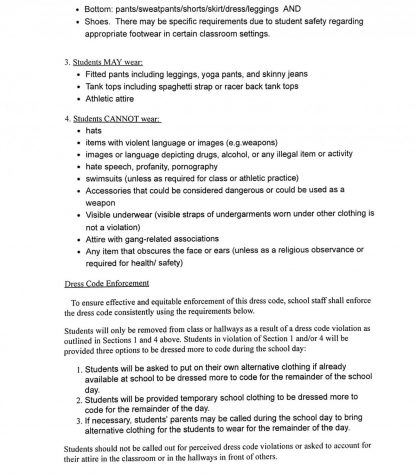 Throughout everything that went on and all the stress Doody said, "I was really nervous to bring and present everything to Mr. Greaves, I practiced what I was going to say to my friends and family every day, but at the end of the day, Mr. Greaves was super supportive and was on board with it." Doody concluded, "This was a legacy long overdue."